Generally my morning routine looks like this:
Gym/hit the snooze button (usually the latter happens)
Put kettle on to make coffee
Stumble to the shower. Emerge clean, and if I'm lucky, with washed hair and some sort of make up on
COFFEE
Get Flynn out of bed/dressed/ready for childcare
Feed Flynn breakfast/skull my coffee
Put dog out/feed said dog
Look at the clock - realise we're running late (my friends will all vouch for this)
Distract Flynn with cartoon/toys/anything
Race to bedroom - grab something, conduct the sniff test, check for grubby marks, throw on
Grab Flynn
Find keys
Lock door
Unlock door, go back inside and grab forgotten item
Get in car, wipe off fresh dirty marks on previously clean outfit
Leave 10 minutes late
Now maybe I'm just the Queen of Organised Chaos. However something tells me I'm not the only one who's time poor in the mornings. Throw a toddler in the mix and I'm happy to say it's a damn miracle I get anywhere at all some days. Anyways back to the point. As much as I love dressing up in different looks, I really don't have time to dedicate to it in the morning. So instead I like to have fail-proof easy outfit combinations ready for the busy mornings. I could be extra organised and lay them out the night before, but to be honest if it is clean and out of harms way then I'm happy.
Harem pants fall into this category. They are a wardrobe staple that I pretty much live in. Comfortable, practical, versatile & universally flattering. Dress them up, wear them casual. Add a heel or go for flats. For the first instalment of our 'How To' series I've demonstrated the multiple ways they can be styled.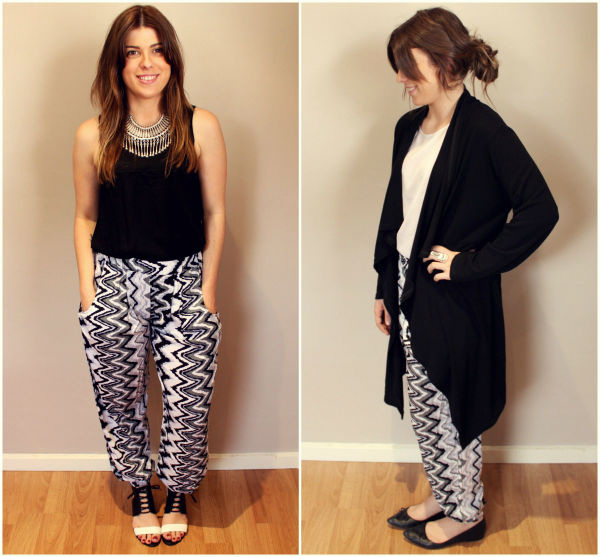 Look 1:
Look 2: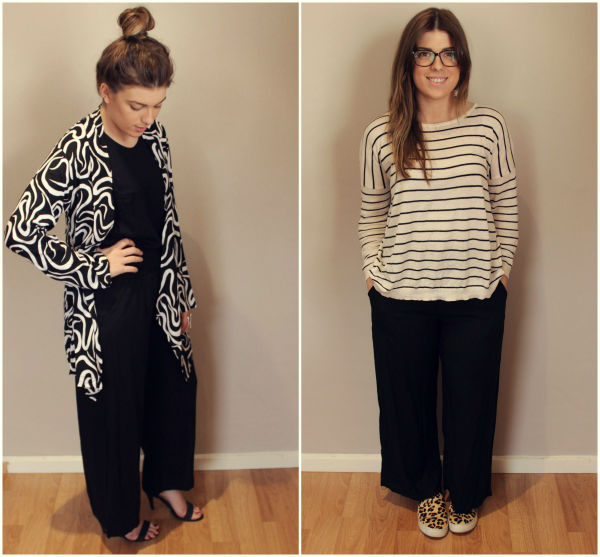 Look 1:
Look 2: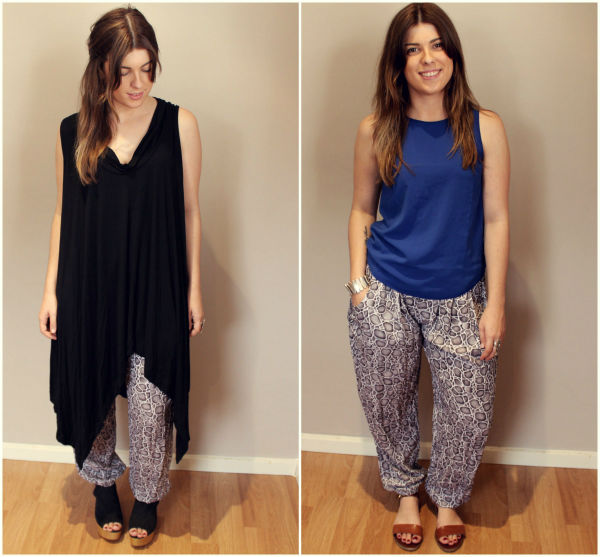 Look 1:
Look 2:
All clothing & jewellery pictured are available at Frankie & Dandelion. All shoes pictured are from Vaughan's Shoe Store.
Tess
X