Meet the face behind Frankie & Dandelion: Tessa Kirk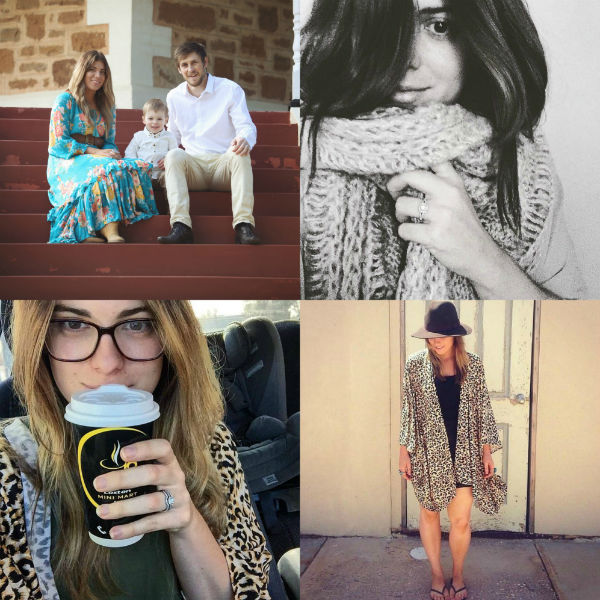 Name Tessa Kirk
Age 23
Size 8/10/12 – depends on the brand and my hips!
What is your occupation?
I am the co-owner and founder of Frankie & Dandelion (along with my husband Michael). I design and sew our self-titled label as well as manage the online store & Loxton shopfront.
How would you describe your style?
Bohemian with a twist! I am so inspired by 70's prints, colours and everything about that time (including the music!). However I like my pieces to be both comfortable & practical.
What are your go-to wardrobe essentials?
A great basic tee, harem pants that can be dressed up or down and a kimono to throw over the top. Or a really great maxi dress.
What ages are your children? Do they affect your choice of clothing?
Our son Flynn is almost three. His arrival was partly what inspired Frankie & Dandelion the label. During pregnancy and after the birth (and let's be honest three years later still!) my body went through so many changes. I wanted pieces that were comfortable, flattering and could be dressed up or down. Also pieces that weren't just "maternity". Styles that could carry me through baby, toddler & preschool stages.
What is your favourite thing about yourself?
I like to think I am a very driven person with a strong work ethic. I'd love to pass those traits onto my son and for him to see a woman kicking goals in her career.
What is your favourite way to unwind/treat yourself?
My husband will tell you I have a chocolate addiction. When I get the time I love to read. Autobiographies are my favourite – I love love love hearing people's stories. I find it so inspiring.
As time is more pressed nowadays I love listening to podcasts while I'm on the go doing the cooking, cleaning or going for a walk. The Mamamia Podcast Network is my favourite.
I have also been known to binge watch my old favourite TV shows – Friends, Gilmore Girls or Will & Grace.
What do you find challenging?
Juggling everything! And recognising when to slow down & take time out for myself. I have a bad habit of pushing myself to burnout which results in me getting sick. I also have Endometriosis & Polycystic Ovarian Syndrome, so both of those when flared up can present challenges to my everyday life.
What made you start Frankie & Dandelion?
I have always loved clothing. Everything about it. I love the ability to dress for how I'm feeling on any particular day. It has always been a dream of mine to have my own label and store, however the driving force behind it was the arrival of my son. I think women go through such a roller-coaster with their bodies (and not just those who have gone through pregnancy) and I was frustrated that many brands out there didn't cater to any size larger than a 12 in easy wear AFFORDABLE styles. As someone who comes from a family filled with women of ALL sizes & shapes I completely understand women's bodies and the need for flattering pieces for all.
Where does the name Frankie & Dandelion come from?
When I was 2 ½ years old they were my pet kittens who I named!
Who inspires you?
The people who inspire me aren't necessarily fashion related but the women out there kicking ass and trying to create change. Carrie Bickmore & Mia Freedman. Taryn Brumfitt is another amazing woman who is trying to change the way we view & appreciate our bodies as women. I want the ladies in my life to be surrounded by positive and loving attitudes and to not feel pressured to look a certain way or be a certain size.
Who is your style icon?
The girls from Spell & The Gypsy. Love their style! And highly recommend a follow on their snapchat.
What advice do you have to other ladies out there?
Love your body for what it is and who you are. Treat yourself with kindness and enjoy what you like. Eat the chocolate when you feel like it.