Mother's Day is around the corner (Sunday May 13th 2018 for all of you saying "when is it again?" right now). And I can't think of a group of women more deserving of some pampering than the Mum's around me. I know it can be a sensitive time for those who have lost parents or are struggling to become one themselves, my heart is always with those women (and men) during these special days. However that doesn't detract from me wanting to showcase my appreciation for the Mum's who are here.
I know many women who will say "I don't need anything, it's not about the presents". I'm not one of them (haha). As a Mum I like being spoilt and taken care of for a day. It is true it doesn't matter at all how expensive the present is, rather it's the thoughtfulness that makes me feel special. It can even be as simple as the gift of time spent together. Put time aside for a cuppa and a chat.
So here I have gathered some simple gift ideas to suit all budgets. Most importantly though make sure you tell your Mum (or Mum figure) that you love her.
Tess x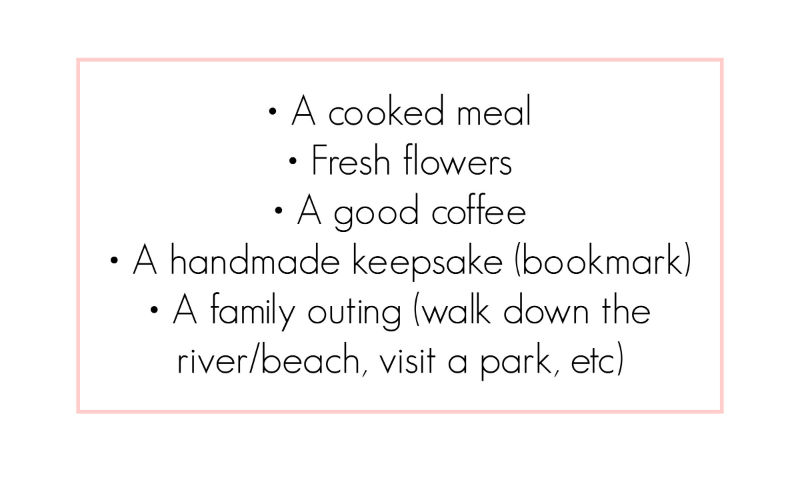 Say It With Polish individual polishes $20


Left to right: Bendon Abby Jane PJ Set $64.95, Lovable Robe $79.95, Lovable Tulip PJ Set $99.95




Frankie & Dandelion Boho Clutches $30