Time brings change.
1992-2015. Short hair to long. Sundays to Mondays. Babies to adults. 9am to 5pm. Flares to skinny legs. Right now? Summer to Autumn. It's inevitable that through time your wardrobe and body changes.
23 years ago I was born into a family where the female gender dominates.
10 years ago I was in high school. Staple wardrobe favourites on repeat.
7 years ago I was completing work experience with a leading Adelaide designer whilst making my senior school prom dress. Here was the beginning of my fashion journey.
4 years ago I was working in a local boutique, falling in love with styling women of all ages and life stages.
Just over 2 years ago I found out I was pregnant.
Over the years I have dressed, laughed and learnt valuable lessons from women of all ages and life stages. 17 months ago after the birth of my son I had my biggest change yet. I had a new level of appreciation for every woman who braved the world of fashion & shops post baby. Suddenly choices were made on comfort and practicality – say what?! I'm the first to admit as an avid fashion follower these two elements weren't always the driving force behind my outfits in pre-baby days. Then there was trying to find something to feed in, something that flattered my new soft squishy figure. Something that didn't scream "mumsy", something that made me feel like me and something I could still wear long after I'd burnt those god awful feeding bras.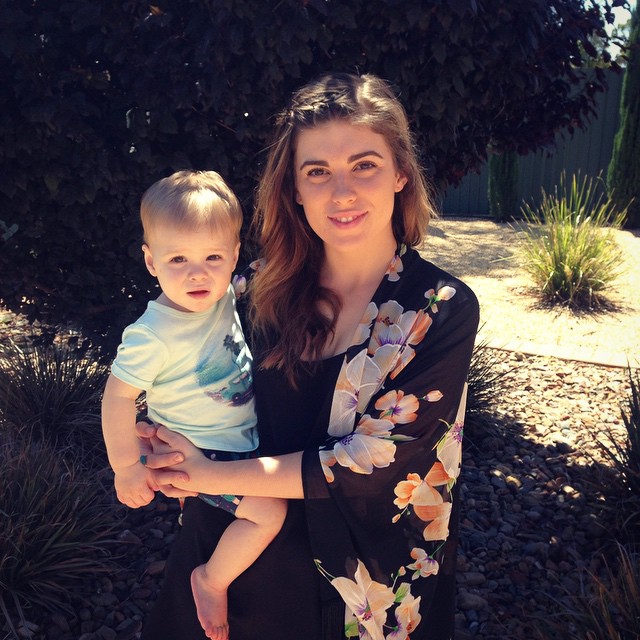 Thus Frankie & Dandelion was born. Basic fashion for all shapes and sizes with a bohemian twist. Something for ALL ages, suitable for you no matter what life stage you're in.
You see on top of all this I recognised it needed to be available in an easily accessible manner. We are all time poor with our schedules constantly busy and changing it can be hard to find that spare time for shopping. Whether you're wrestling a toddler into the car seat (for those still pre-baby, yes I mean wrestling.), fitting it in between a hectic lifestyle, finding an outfit for an always seemingly full social calendar or trying to fit an extra 5 minutes between finishing work & racing home to start dinner. Don't get me wrong, shopping is therapeutic and I'm all for taking a day for yourself. However I'm also realistic and understand that more often than not this just doesn't happen. As women it's somehow engrained in our nature to put everyone else first.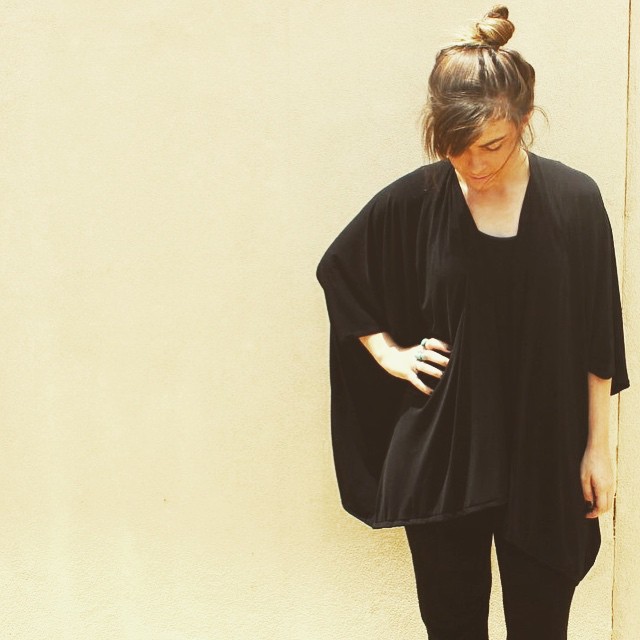 I strive to make our customer's lives that little bit easier here at Frankie & Dandelion. Striking the balance between an online store & physical travelling market shop. From easy yet versatile styles (FYI kimonos look just as good layered over a little black dress as they do a jeans & tee combo.) to our fuss free returns policy. Ladies can shop online from the comfort of their lounge as they relish that hour of silence between kids going to bed and getting some shut-eye for themselves. Riverlanders can also select our "pick-up option" at checkout thus securing their style/size and saving on postage with the knowledge they can quickly grab it between the work run & netball practise/dinner with the folks. Those in their own "season of change" in need of a little guidance can always take advantage of our Contact Us page. Send us a message with your details & needs for some free styling guidance. We do it all the time for our ladies and LOVE it! Note – if you're lucky enough to get a night free, come visit us in person at markets! We are so happy to meet and greet the people we constantly talk to behind a computer screen.
6 months ago the first range of Frankie & Dandelion was showcased on some racks at our local field days. Last week we launched this website, today I'm writing this blog. Who knows what tomorrow could bring!!
Change is the only constant in this life.
Have your say in the evolution of Frankie & Dandelion. What would you like to see more of? Leave a comment or send an email to frankieanddandelion@outlook.com