Lately I've been trying something new: planning my outfit the night before. Nothing ground-breaking, however I've found it's done a few things for me:
1. Taken the rush and stress out of getting dressed in the morning.
By planning the outfit the night before I'm not rummaging through washing baskets at 7am pulling out a crumpled top or dress. I've checked the weather forecast so I don't get caught off guard by simply grabbing what's closest (only to find I haven't put enough layers on to combat the chill factor). I know what's clean and what's missed the latest round of washing.
2. It's gotten me out of a "style-rut".
As someone who enjoys fashion and has built a business out of that love (clearly) even I get stuck in a rut. Some days I feel uninspired. Whether that's because I'm tired, feeling more bloated that usual or just having a "blah" morning. It happens to everyone. However planning the night before (or sometimes two days in advance) makes it fun again. I'm not stressed or in a rush. I'm more likely to play with different combinations or think about what accessories could be added in that might have otherwise been missed. It's fun and creative.
3. I'm wearing those pieces that get pushed to the back of the closet.
Every wardrobe needs foundation pieces. Everyone has their favourites that they wear time and time again because the combination is effortless. Those outfits are fantastic and everyone should have them. BUT it's also fun to pull out the lesser-worn items every now and then. After all, you paid money for them so you should be wearing them! Have a play with styling them differently. You never know, you might be surprised how versatile they are.
Needless to say all of the above is what has inspired me to start sharing my weekly wearings with you all. There are many other fashion bloggers I follow who do similar things and every week it's one of my favourite things to read. I find it challenges me to mix it up. So I hope some of you can find the same inspiration here. If nothing else, taking a photo each day keeps me accountable for making an effort. Now to do something about the "mum bun" I've been rocking for 5 days.
Let me know if it's something you'd like to see regularly here!
Tess x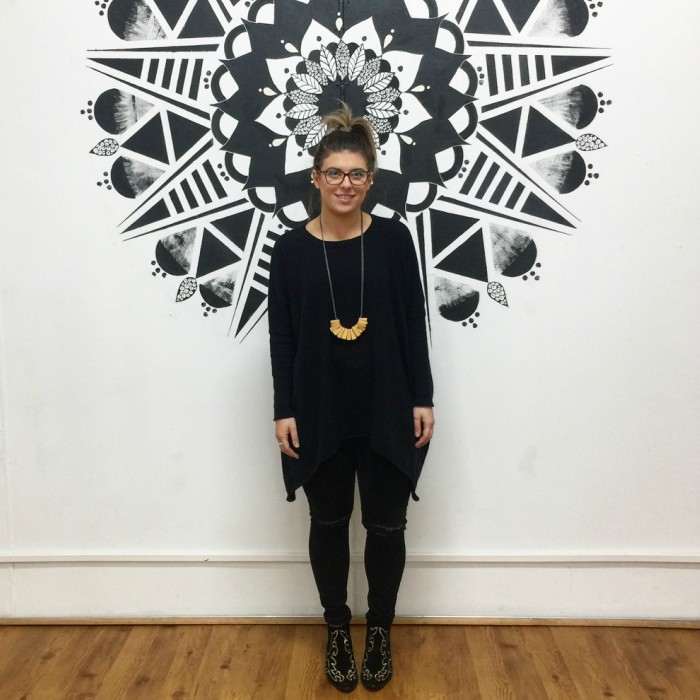 Monday: Boho Braxton Knit (sold out), Rumour Has It Jeans, Rare Rabbit Necklace (sold out, will be back in stock soon or similar here). Have styled with Wittner boots.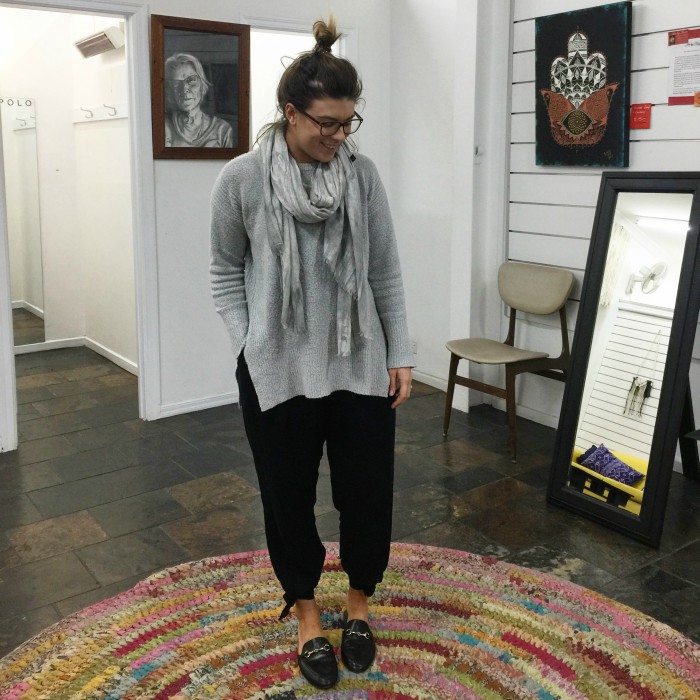 Tuesday: IDS Knit (sold out), Rare Rabbit Scarf (similar here), Freez Tie Side Pants. Have styled with Windsor Smith slides.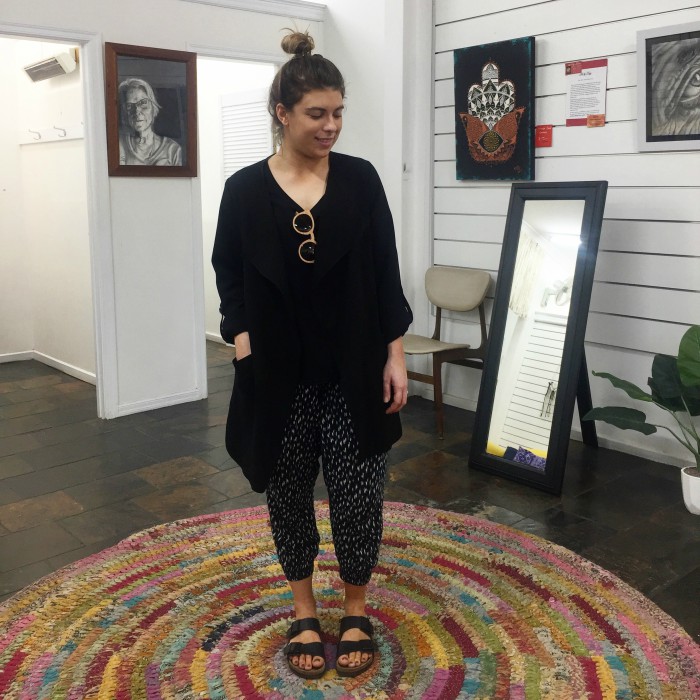 Wednesday: Freez Waterfall Coat, IDS Pants. Have styled with Birkenstock slides.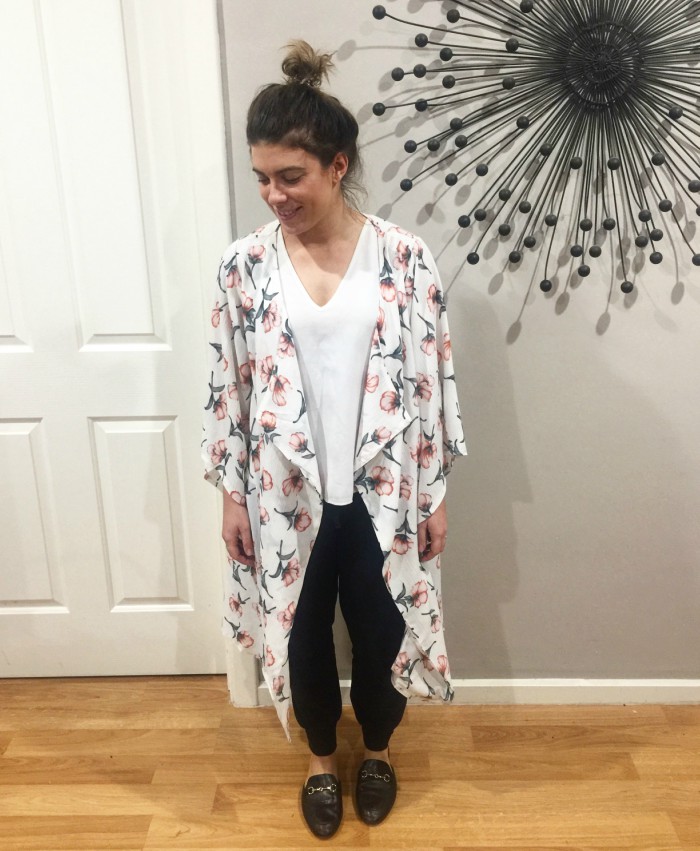 Thursday: Freez Glastonbury Cape, One Ten Willow Everyday Pant (sold out currently but coming back soon). Have styled with Windsor Smith slides.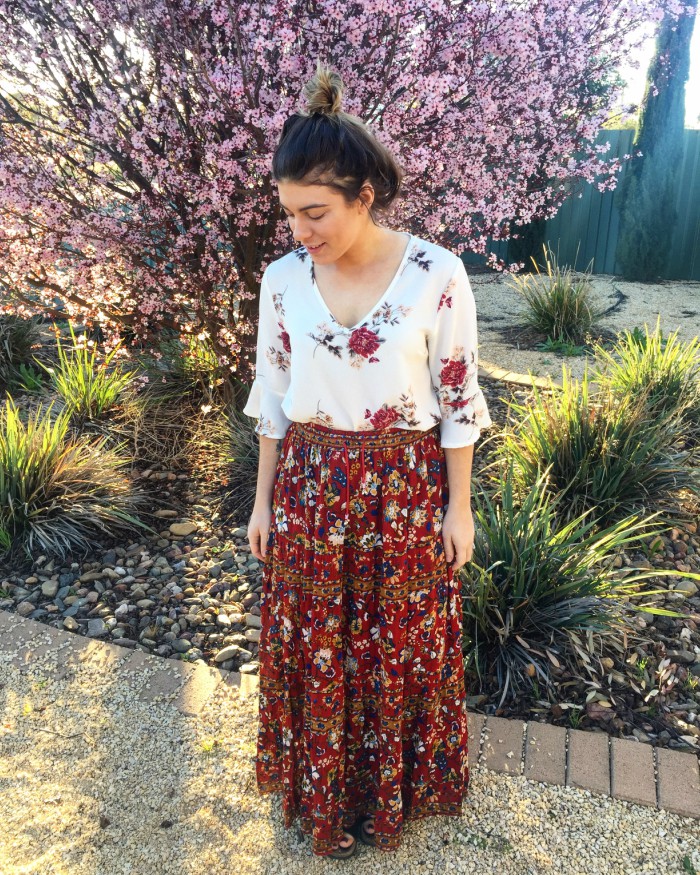 Friday: Freez Bliss Top (white has sold out in store but red is available here), Gypsy Rose Gypselle Skirt (red sold out, black available here). Have styled with Birkenstock slides.